Kwality Exports started with a vision that the priority is customers. We always desire to be their utmost attractive partner for providing solutions and catering for their needs.
It was founded with one sole objective of supplying and exporting Medicines Medical Products and Surgical Disposables at affordable prices to customers around the world.
Our customer portfolio ranges from major global customers and small and medium-sized enterprises to end consumers.
We are active in many value chains and value creation networks and believe in a sustainable future. As India's largest import-export company, Kwality Export has an active trade in more than 50 countries including the Middle East, South East Asia, the Far East, Australia, Europe, Brazil, the United States of America and Africa.
Today, Kwality Exports is well known as a leading Buyer, Processor, Marketer, Exporter and Importer of medicines and surgical disposables, to contribute in protecting the lives of human being across the globe.
Kwality Exports team is a flawless blend of experienced professionals from technical, commercial, trading/logistics, international business and financial backgrounds. This combined with the Company's vision backed by professional competence, hard work, and unrelenting efforts has led to its sustainable growth.
Being a global entity in the field of International Trade,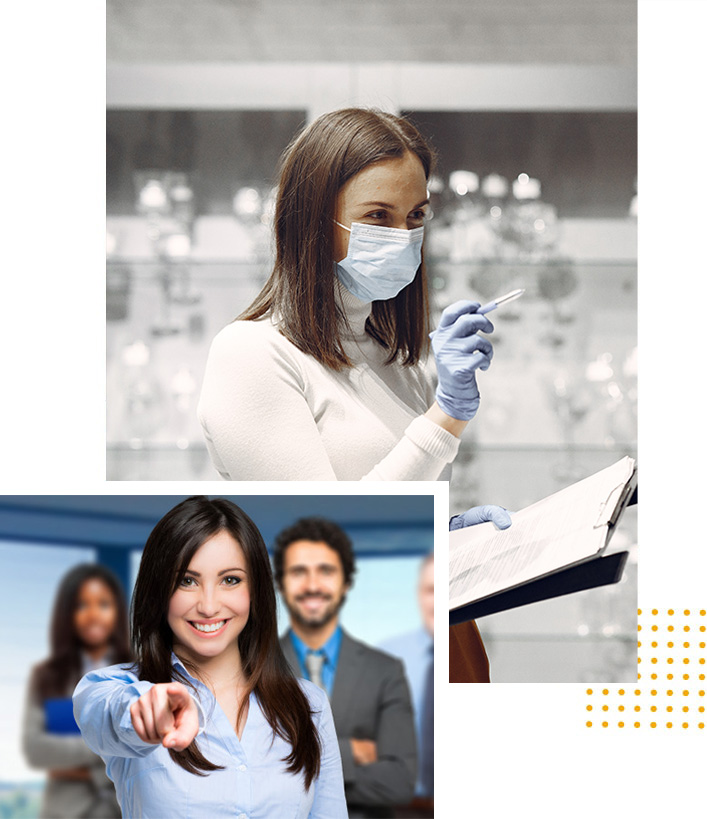 Our Vision is:
– To provide a reliable market and fair prices for products to our customers.
– To deliver high-quality products on time, consistently through a customer-centric approach.
– To grow with a commitment to perform and excel in delivering the very best and becoming the strongest link between suppliers and consumers globally.
We aim to enlarge our capability continuously in the value chain and to be the most preferred player with a commitment to quality, safety, environment, cost economics and delivery.
We steer our three main segments to address the needs of our customers with differentiated solutions and business strategies.
Medical Products: The segment offers a supply of medicines for Oral, Topical and Intravenous use for the treatment of various diseases and disorders.
Medical Laboratory Instruments: The segment procures and markets the Glucometer, Haemacue Hb machine, Hepatitis test kit, sterile lancets, 
Surgical Disposables:  Latex Examination Gloves, Sterile Surgical Gloves, Nitrile Gloves, Disposable Syringes, IV cannula,  Suction Catheter etc.
Our mission is to grow profitably and make a positive contribution to society and the environment. For example, Kwality Export's solutions contribute to human protection and help to prevent deaths by providing quality and safe products to the hospital industry. We also see the disruptive changes due to the covid situation as an opportunity. As a healthcare export company, we want to lead the way and actively and responsibly shape the change.
Our strategic focus areas enable us to focus on our customers while strengthening our leading position in an increasingly volatile and competitive environment. We are focusing on innovative and sustainable technologies for performing efficient and quality trading.
We want to contribute to a better world with enhanced quality of life for everyone. That is why we firmly secured sustainability in our corporate purpose, our strategy, our targets and our operating business.
We are committed to doing business in a responsible, safe, resource-efficient and respectful way. Our actions are guided by our corporate values and our global Code of Conduct. We want to ensure that we act in line with the applicable laws and uphold our responsibility to the environment and society with our comprehensive management and monitoring systems.
Our business partners are also expected to comply with prevailing laws and regulations and to align their actions with internationally recognized principles. We seek dialogue with our stakeholders to discuss critical issues and, if necessary, develop solutions together.
In addition, we develop and test approaches to make the supply of materials more sustainable in joint initiatives with suppliers and other partners.
Our partnerships with suppliers are based on mutual value creation, as well as a reliable supply of materials, precursors, technical goods and services at competitive prices. In doing so, we want to generate long-term benefits for both sides. Together with our suppliers, we want to improve sustainability in the supply chain.
Core Values:
Customer focus: We understand the requirement of the customer, provide a customized solution, convert the opportunity into success and strive for more.
Responsible: We value the quality and safety of product/s above everything along with compliance and standard. We ensure sustainable solutions with every decision and action.
Accountable: We take ownership of each consignment and remain accountable throughout the task.
Quality: We supply quality products to our customers and contribute to safeguarding human health.
Our Presence: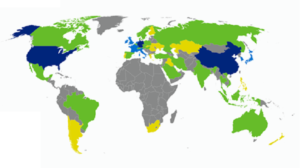 Work Flow:
    1.   Understand the requirement
Offering the customizable solution
Sharing the product specification
Providing a sample for evaluation
Defining the pricing and timelines
Agreeing on terms and conditions mutually
Providing logistic support, if needed.
Follow-up and assistance till delivery
Review the assignment and feedback session with the customer